AFBE Scotland Virtual Work experience 2023 – Balfour Beatty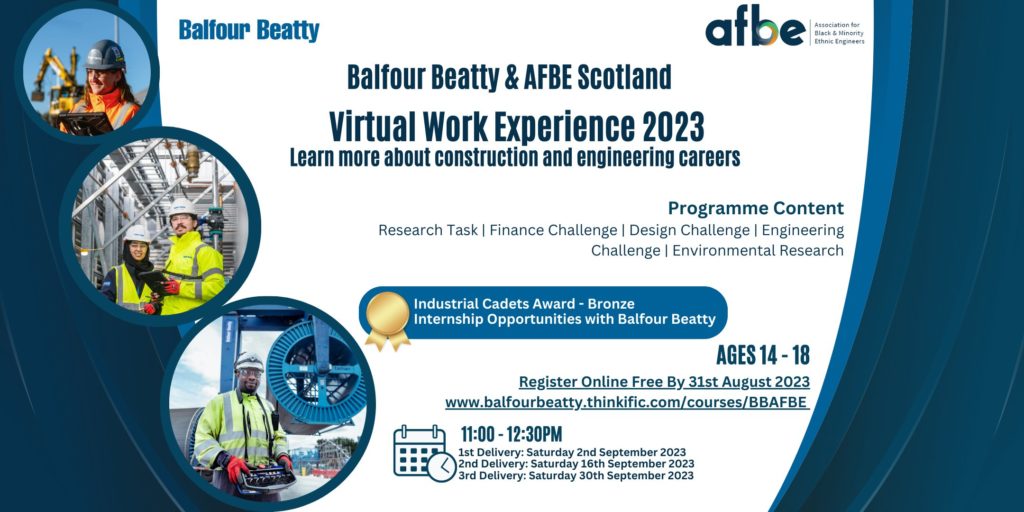 Learn more about construction and engineering careers with Balfour Beatty by taking part in this Virtual Work Experience 2023!
The programme is designed for 14-18 year olds and aims to promote future careers in construction and engineering.
Programme content includes – Research Task, Finance Challenge, Design Challenge, Engineering Challenge & Environmental Research.
Course delivery:
Saturday 2nd September 11:00am-12:30pm
Saturday 16th September 11:00am-12:30pm
Saturday 30th September 11:00am-12:30pm
Register for FREE online by 31st August 2023 – Find out more : https://balfourbeatty.thinkific.com/courses/BBAFBE