Apprenticeship Opportunities: Bricklaying and Painting & Decorating – Norbloc Construction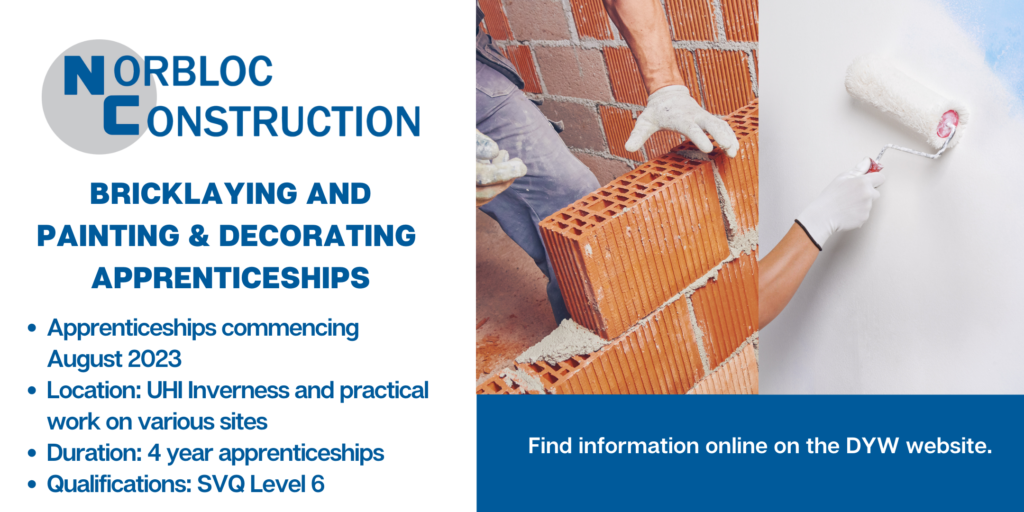 Norbloc Construction has fantastic opportunities for Bricklaying and Painting & Decorating Apprentices to join their friendly team!
Successful candidates will have the opportunity to enhance their skills and knowledge through UHI Inverness with these four year apprenticeships. These roles involve a combination of classroom-based learning and practical work, ensuring a well-rounded education. The practical work will involve working at various different sites.
In your studies, you will either work towards SCQF Level 6 in Bricklaying or SCQF Level 6 in Painting & Decorating.
For further details or to apply please send your CV to info@norbloc-construction.co.uk.