CAITHNESS YOUNG CREATIVES – TRAINEE OPPORTUNITY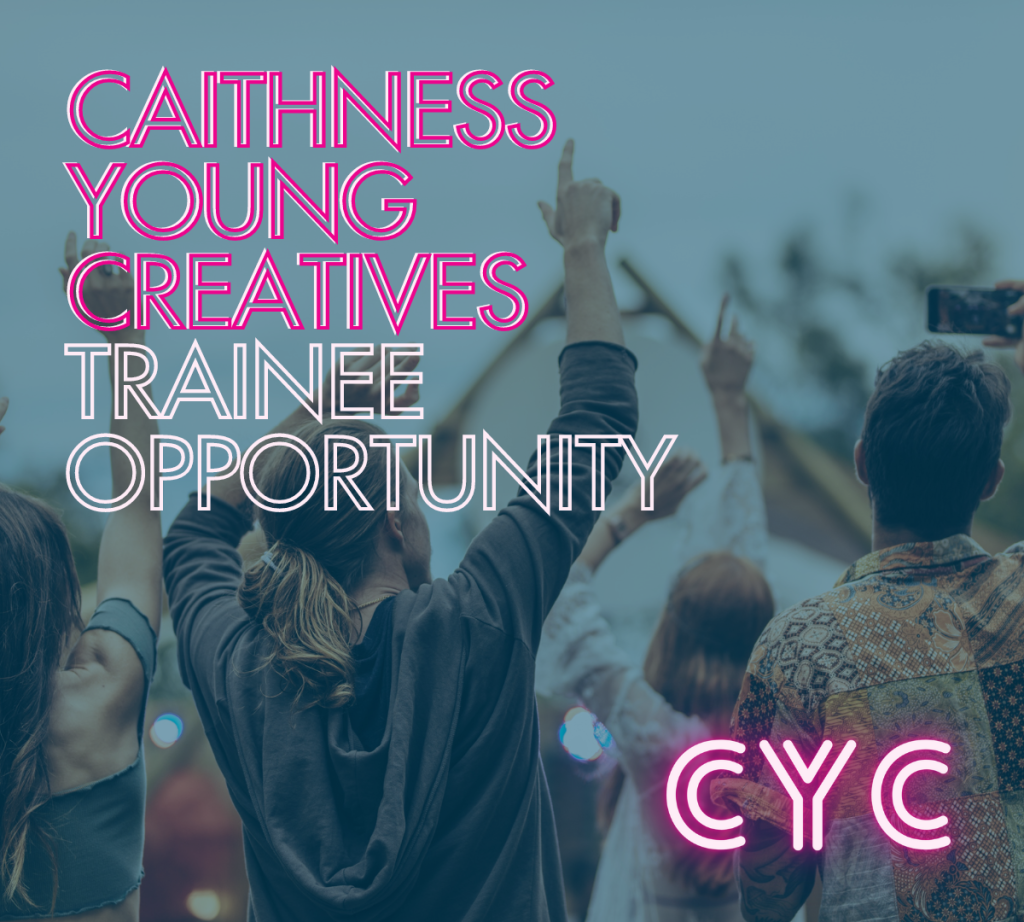 Role duration: 1st September 2023 – 28th February 2024
Working days: Approx. 2 days per month (72 hours approx over a six month period)
Salary: This role will be paid at the current National Living Wage rate.
Caithness Young Creatives is a creative programme at Lyth Arts Centre aimed at young people. The CYC programme is full of workshops and events led by artists and creative professionals, aimed at 14 – 19 year olds. The programme is co-designed by the Lyth Arts Centre Education Coordinator and the CYC steering group – a group of 8 young people who meet monthly to design the programme, discuss ideas, plan events etc.
Lyth Arts Centre is looking for a creative, motivated and confident individual who is interested in a future in the arts to work as the CYC Trainee.The CYC Trainee will have a number of roles:
Work with the steering group and Education Coordinator to plan the programme and events.
Attend regular meetings and lead some of these meetings.
Assist professional artists and creative practitioners during workshops.
Be proactive in communicating with artists to work out how best to assist them.
Work with the steering group on marketing ideas for the CYC programme and take the lead on actioning these ideas.
The trainee will gain experience of working in an arts organisation and also gain experience from assisting a range of professional artists and practitioners working in many areas of the industry. The trainee will also be given a training budget of £500 to enable them to further their own creative development. The training programme will be designed with the trainee.
Deadline for applications: 20th August 2023
If you are interested in applying for this role, please fill in the following google form here.
If you have any questions about this role, please get in touch with Helen Moore: helen@lytharts.co.uk