Career Opportunities – Stream Marine Cadetship
Stream Marine Cadetship with Stream Marine Training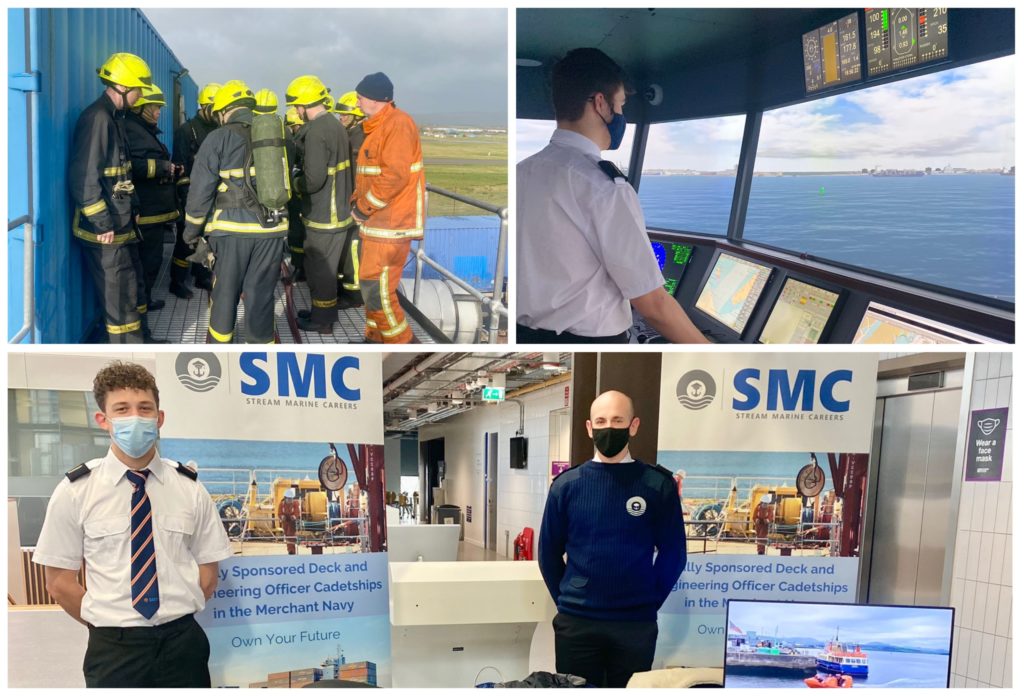 Looking for a career?
Stream Marine Training are currently recruiting for HNC/D, SPD Deck and Engineering Cadetships at the UK Nautical Colleges, for the August/September 2023 intake.
What is a cadetship?
If you want to work in the Merchant Navy, you must train at college and at sea through a cadetship to get the qualifications required. SMC are a training management company on behalf of our client shipping companies, meaning you apply through us and if hired, we assist you with your workload at college, your travel and accommodation for your time working at sea, and your pay. There are five phases to a cadetship, and these involve learning at a UK college and working at sea on the vessel of the company who sponsor you. The company who sponsors your cadetship will depend on your favoured industry within shipping (At SMC our sponsor options are ferries, refrigeration container ships, offshore vessels, and a variety of cargo vessels). At the end of your three-year cadetship, you will be a fully qualified deck, engineering, or electro-technical officer and able to work on any merchant ship.
Why choose SMC?
With a Stream Marine Careers Cadetship not only will you be provided with excellent training to ensure you are fully prepared and competent, but you will also gain an internationally recognised qualification with access to a highly paid career path. Your training will be fully sponsored by one of our prestigious clients who will pick up the cost of tuition fees and pay you a Training Allowance of £800 per month, even during your sea phases.
At Stream Marine Careers we pride ourselves on supporting cadets throughout the 3 year fully funded training programme and assisting them in gaining employment as a Junior Officer once qualified. We will also offer advice with CVs, applications and interviews when taking your first career step as a Junior Officer.
For more information or to apply, please visit HERE.