Get Involved – Young People are Great #YPAG23!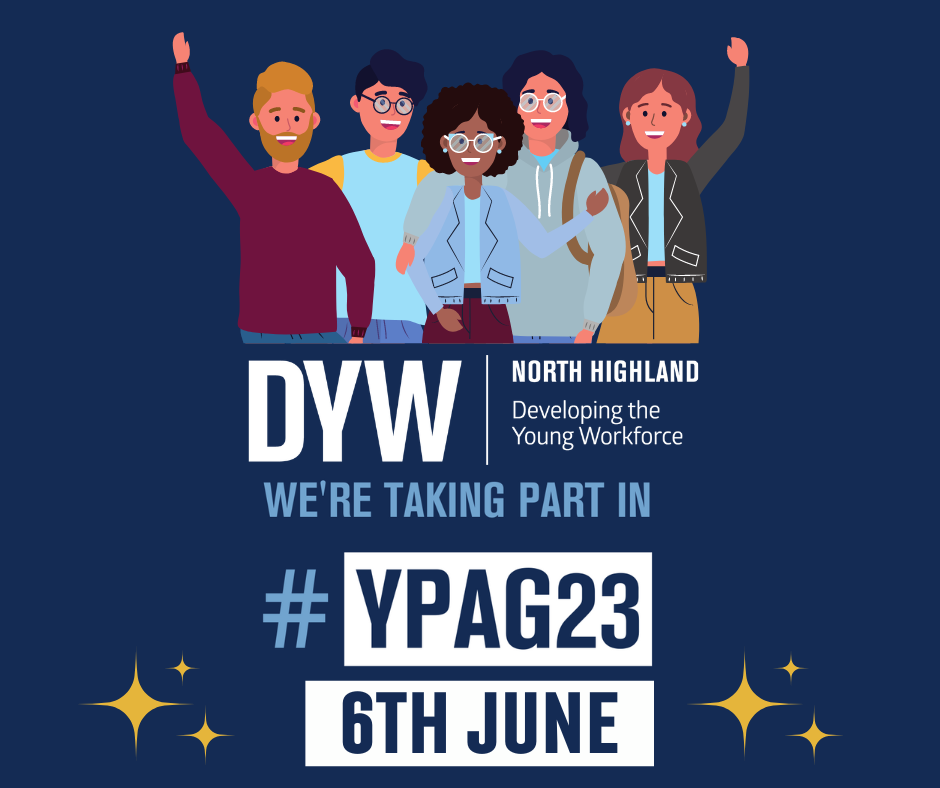 Developing the Young Workforce are nationally celebrating the achievements and resilience of young people across Scotland through the Young People Are Great campaign. We would like to invite you to get involved in this one-day campaign, which will take place on Tuesday 6th June 2023. Let's join together and shout about our inspiring young people in the North Highlands and show our support for their fantastic achievements & successes!
The campaign aims to promote the following:
Highlight the key achievements and resilience of young people across Scotland.
Raise awareness of the value and impact young people bring to any workforce.
Spread good news, success, and motivation.
We would love for you to get involved, could you please help by sharing a good news or success story of young people from your business or organisation?
This can be any story about a young person or a group of young people – it could be a recent achievement in the workplace, an inspiring apprentice, a volunteering superstar, a fantastic project team or just something you think is great!
If you would like to get involved, please could you send a photograph, accompanying words and information to comms@caithnesschamber.com by the 31st May 2023.
We will be sharing the campaign across our website & social media, and we would really appreciate if you could also share across your networks by using #YPAG23 on the day of the campaign too (Tuesday 6th June 2023).