Local industry experts support DYW North Highland mock interviews at Caithness and North Sutherland High Schools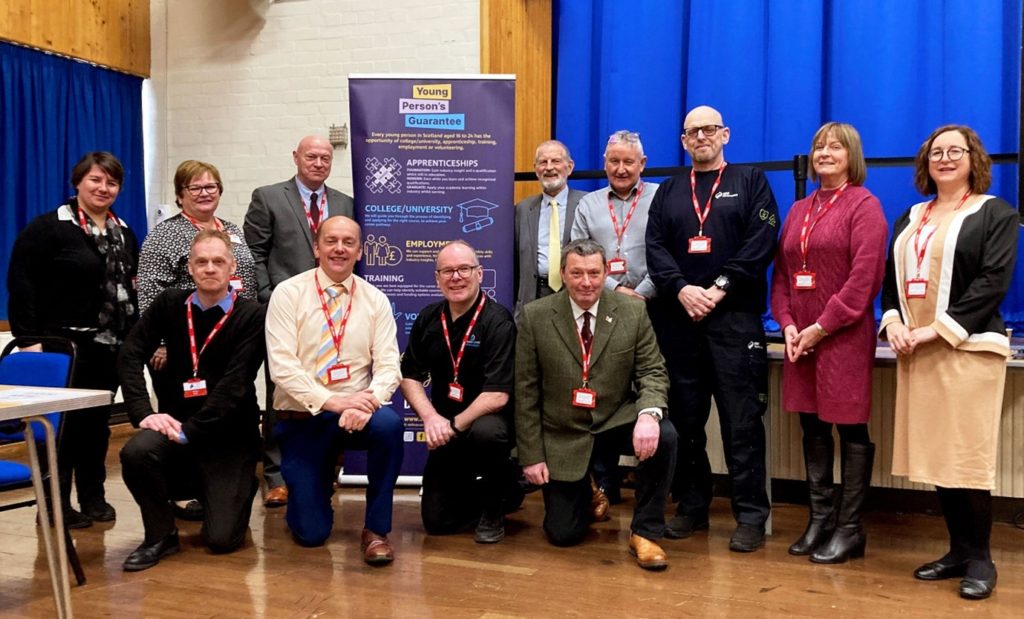 Over 250 pupils from Thurso, Wick and Farr High Schools took part in mock interviews organised by Developing Young Workforce North Highland throughout November and December. The mock interviews were supported by local industry leaders across a broad sector of workplaces and industries including law, hospitality, healthcare, engineering, security, enterprise and energy; giving pupils access to diverse array of expert experience and knowledge.
With a professional and formal approach, each pupil submitted a c.v. and took part in a face-to-face interviews, receiving both valuable written and verbal feedback. The interviews were designed to give pupils empowering insight into the world of work and equip them with knowledge and skills for their future.
DWY North Highland Lead Nicola Innes commented:
"We are hugely grateful to the local businesses and organisations that have taken part. These mock interviews are a fantastic example of just one of the ways in which DYW North Highland is supporting young people to connect with employers and experience the real world of work. By building networks, skills, confidence, and knowledge we are preparing young people for their next steps."
"One of the key objectives for the DYW initiative is to strengthen partnerships between businesses and education providers. There are plenty of opportunities to get involved including skills sessions, career events, work placements, workplace visits, mentoring and much more. If you are a business and would like to get involved in helping our young people better prepare for the world of work, please get in touch."
"It is the first time since 2019 that it has been possible to host the interviews in-person within the high schools. We are thankful for the support and cooperation of the schools and teaching staff for the DWY North Highland initiative."
DYW North Highland plays a key role in delivery of the Young Person's Guarantee, ensuring young people develop the skills and knowledge to understand and succeed in the world of work.
DYW North Highland North Highland is led by Caithness Chamber of Commerce. Since 2015 DYW North Highland has played a significant role in ensuring young people have a work relevant education experience. The initiative is available to all young people in education aged 24 and under. Working in partnership with employers to inspire confidence, enable relevant employability skills and support access to workplace opportunities to develop lifelong career skills.
There are dedicated DYW School Coordinators in place in at Thurso, Wick and Farr High Schools. Working in direct partnership with all those engaged in careers and employment within the school, DYW School Coordinators ensure that young people have seamless access to individual support, advice, guidance, and engagement with employers.
Image shows (Top L-R ) Jennifer Simpson – BBM Solicitors, Kay Allan – NHS Highland, Martin O'Kane – MOK Security Solutions, Keith Muir – Highlands and Islands Enterprise, Alan Scott – Nuvia, Scott Johnson – SSE, Nicola Innes – DYW North Highlands, Sarah Wilkinson – UHI North Highland.
(Lower L-R) John Riach – Highlife Highland, Andrew Mackay – The Caithness Collection, Bryan Dodds – Senigallia Ltd and Derek McNeil.