Placement Student Opportunity: Engineering – Balcas, Invergordon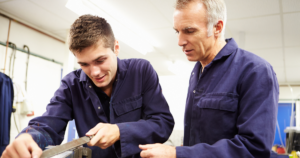 Applications are now closed. For further information, please contact the organisers directly.
About Us
With over 50 years' experience in the timber trade Balcas branched out into renewable energy in 2004, specifically biomass, to pioneer wood pellets for the UK and Irish markets. Since then the company has continued to lead the industry in terms of quality, service, innovation and national presence.
The first Balcas CHP and pellet manufacturing plant based in Enniskillen, Northern Ireland, where the company is headquartered, started production in 2004, with a capacity of 55,000 tonnes. The company's second CHP and pellet manufacturing plant was constructed in 2007 in Invergordon, Scotland with a production capacity of 100,000 tonnes. The opening of this plant firmly positioned Balcas as the largest wood-pellet manufacturer in Great Britain and Ireland.
Balcas Energy Wood Pellets are manufactured from pure sawdust, a co-product from the sawmills on site and all wood used is sourced from sustainable forests approved by the Forestry Stewardship Council® (FSC®). Both of the pellet production sites are self-sufficient in electricity, displacing energy previously generated from fossil fuels and permits Balcas to sell surplus electricity to the grid.
​​​​​​​Purpose of the Job
The Placement Student will work with the operations team to gain practical experience on real-life projects. Working alongside our experienced team of Maintenance Manager and Engineers, the Placement Student will have the opportunity to enhance their theoretical knowledge and put this into practice.
​​​​​​​More Information
For more information please contact Human Resources on 028 66323003 or email hr@balcas.com. Closing date Monday 5th June 2023 at 4.00pm
To apply, please visit HERE.