The Black Isle Farmers' Society Educational / Vocational Bursary Scheme 2023
The 2023 Bursary Scheme is now open for applications!
Closing date: Wednesday 15th April 2023.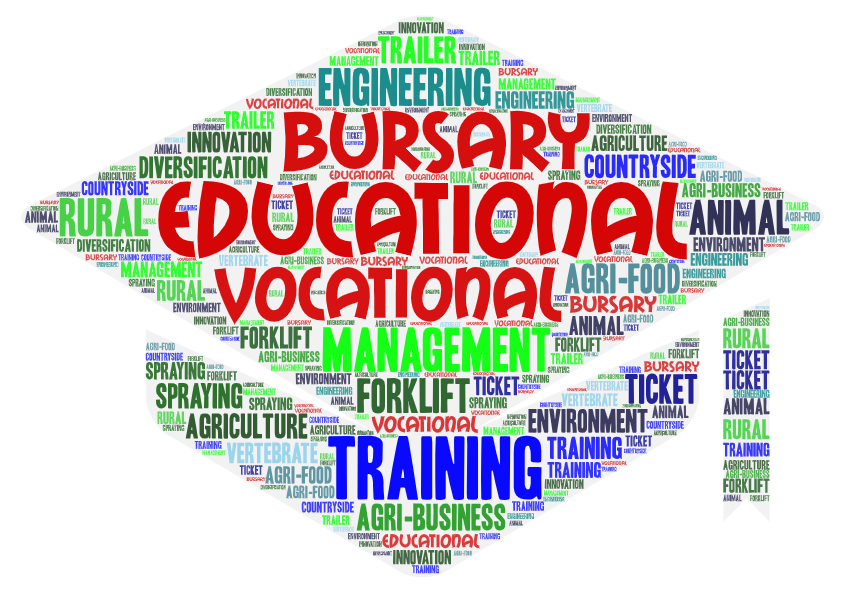 The Black Isle Farmers' Society Bursary is open to young people between the ages of 16 -26 years that is, between their 16th and 26th birthdays. Applications are invited from people who live, study or work in the Highlands and Islands or have strong connections to the area.
Applications are invited from individuals only
Previous applicants can apply each year subject to the qualifying criteria
Applicants applying for assistance with travel related projects or larger amounts may be required to complete a further form and/or may be required to attend an interview. Successful recipients of larger awards will be asked to give a presentation to a meeting of Society members i.e. Annual General Meeting, Trophy Presentation event, President's Dinner
Successful applicants will need to present evidence of how they have benefited from the award. Applicants will also be required to make a short video clip telling how they have benefited from the award which will be used for promoting the bursary in future years.
Awards will be made subject to availability of funds. Awards will be made at the discretion of the Bursary Panel and each application will be treated on its own merits. There will be two main areas of award Vocational and Educational.
Examples:
Agriculture
Agri-Business
Agricultural Engineering
Agri-Food
Animal Science
Diversification Projects
IT and innovative projects
Countryside Management
Land Management
Rural Environment
Training Courses for Spraying Ticket; Forklift Ticket; Trailer Ticket; Vertebrate Control
Please note that the above list is not exhaustive. If you think that your particular course, award or training will fit in with either Vocational or Educational please apply.
Part of the application criteria is that we ask you to assist with a Black Isle Farmers' event such as the ploughing match or Black Isle Show. If you are unable to attend the Black Isle Show we would ask that you volunteer at your local show instead.
The application form and criteria can be downloaded via HERE.