Young Enterprise Scotland Company Programme – now fully online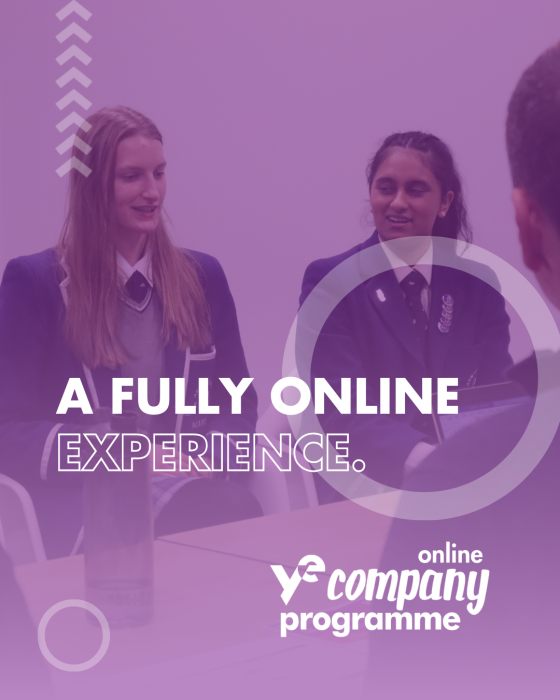 We're delighted to be working alongside DYW Live to bring our Company Programme online for the first time through e-Sgoil.
The Online Company Programme has been redeveloped as an alternative pathway to support learners who don't have a teacher willing to act as a link teacher, or who don't have other classmates participating in the programme.
Our most immersive enterprise experience, the Company Programme runs over an academic year and sees young people learn by doing as they build enterprise skills that they will continue to develop throughout their journey towards employment or further study.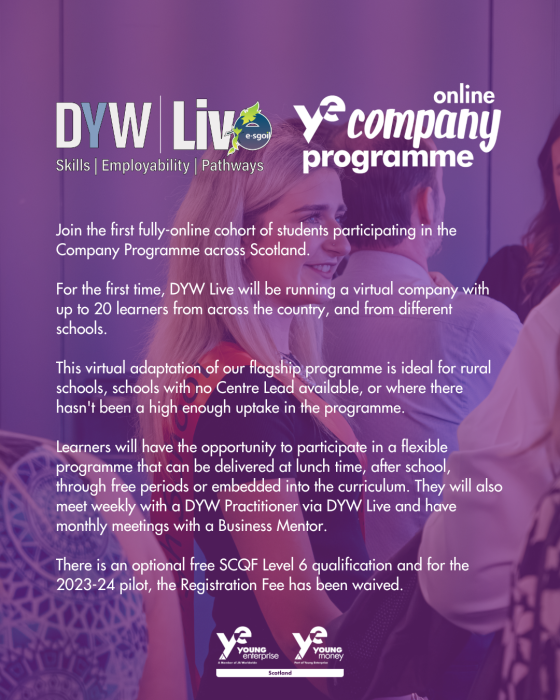 Students work in teams of 2-32 and there is a bank of online, interactive resources and a Milestone Map to guide their journey. We also aim to match all companies and teams with a Business Mentor to question and support them.
For this pilot programme, the student company will not be required to pay the £100 registration fee for the 2023/24 academic year and will have the added bonus of online access to Eloise McNeaney (Company and Team Programme Executive) and Julie Degnan (Scotland's Enterprising Schools Manager)in addition to regular support and guidance from DYW Live's Jenni Nelson.
Participants in the Online Company Programme will still have access to the free SCQF Level 6 qualification we offer through Glasgow Kelvin College.
Head over to the e-Sgoil site to find out more about the Online Company Programme, or Contact Us for more information.